Education & Research Life at University of Tokyo
After WWII, Ohkawa was admitted to the prestigious University of Tokyo to study nuclear physics under Prof. Goro Miyamoto, a protégé of Prof. Ryokichi Sagane, who had in turn been a student of Dr. Nishina. Notable nuclear physicists, both Nishina and Sagane were part of Japanese investigations into developing atomic bombs during WWII.
The Department of Physics at the university traditionally put a high value on innovations. In particular, Prof. Miyamoto had a unique way of educating his students and young physicists. He encouraged them to come up with new ideas and discuss them freely in the laboratory. [AIP Ohkawa interview; Shigeru Mori interview (National Institute for Fusion Science [NIFS] Archives ID: 100-10-01); Teruo Tamano]
After completing his undergraduate study in 1950, Ohkawa continued working at the University of Tokyo as a research associate under Prof. Miyamoto. It was during those years, in 1953, that he developed his innovative idea for a Fixed Field Alternating Gradient (FFAG) accelerator. In those post-war days, everyone in Japan was struggling. "People were starving and research funds were scarce," Ohkawa would later explain. Despite the difficulties, Ohkawa submitted a doctoral thesis describing his concept for the FFAG and was granted a Doctor of Science in 1957.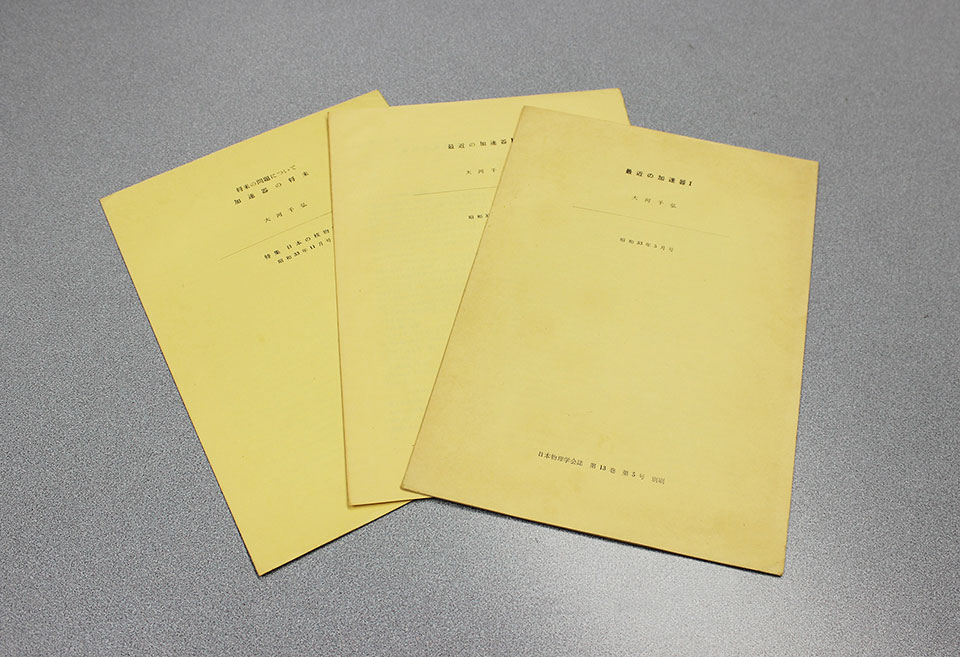 A lab colleague, Shigeru Mori (later, vice-chairman of the Japan Economic Research Institute [JAERI] board of directors) noted that Ohkawa laid the foundation for his life as a ground-breaking scientist during those days. Ohkawa enjoyed his work in the Miyamoto laboratory, where he could study both experimental and theoretical physics with a variety of colleagues, among them Mori and Kazuo Fuke (ex-emeritus Prof. of Japan's National Laboratory for High Energy Physics, KEK). In particular, Prof. Giichi Iwata, who was a genius in analytical mathematics and also foreign languages, stayed daily in the Miyamoto laboratory and helped the other laboratory members, although he officially reported to another professor. Masaji Yoshikawa (former Chairman, JAERI board of directors) and Teruo Tamano were among the graduates from the Miyamoto laboratory who would later work at GA. [Mori interview; Yoshikawa interview (NIFS Interview record); Nobuki Kawashima; Teruo Tamano]
Prof. Miyamoto often told his students with a smile, "Most of Ohkawa's devices did not work." Indeed, even Ohkawa's FFAG did not work because the necessary technologies were not yet available. Yet Prof. Miyamoto's smile belied his confidence in Ohkawa's brilliant inventions, urging his students to come up with many ideas until a great one is found. The principle of the FFAG would finally be proven in the early 21st century, half a century later, and it has seen applications not only for nuclear physics, but also for medical and environmental uses.
"It is astonishing that so much advice Ohkawa gave us decades later at GA was exactly the same as that given at the University of Tokyo", Teruo Tamano commented. Some examples are "Making effective use of 15 minutes" and "One great idea comes out of 100 mediocre ideas", both discussed in the contributions from Nobuki Kawashima (Miyamoto lab graduate), Richard Freeman (former GA fusion scientist), Michiya Shimada (JAERI Doublet III collaborator), Kimita and Sanae-I. Itoh (NIFS & Kyushu University, respectively) and Sumie Kobayashi (Ohkawa's last secretary at GA Institute).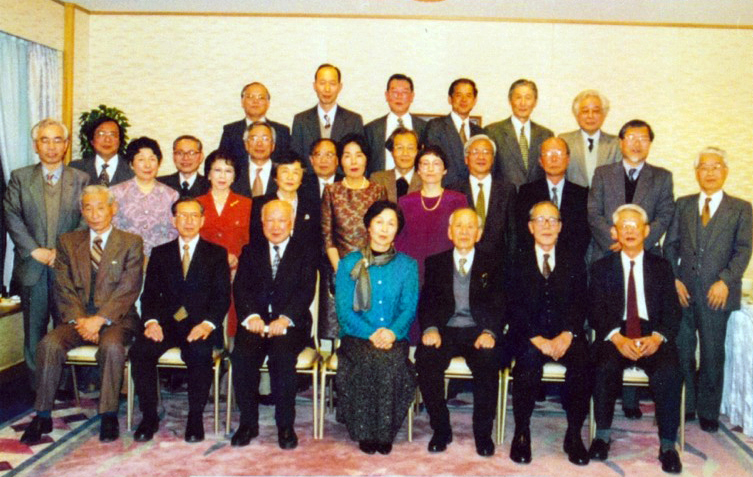 ---
Childhood in Japan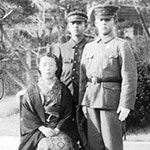 < PREVIOUS
---
Flourishing in the World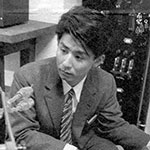 NEXT >